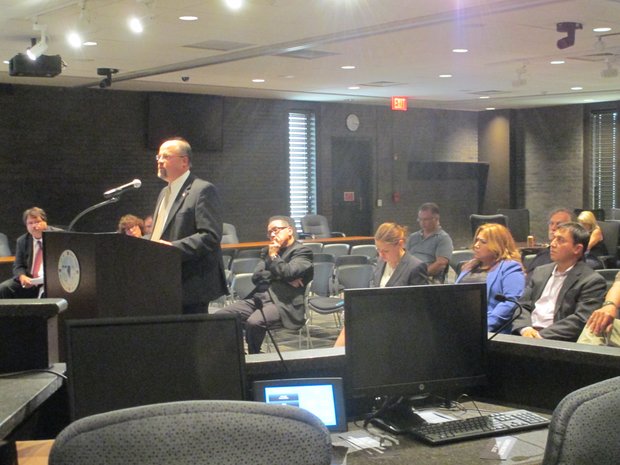 Joliet attorney Bryan Kopman addresses the Joliet Electoral Board in the first meeting on the challenge to the referendum petition to change Joliet's council structure.
Stories this photo appears in:

Three examples of government in action raise questions about the decisions that are made -- and not made -- by elected officials.
The lawyer for Concerned Citizens of Joliet say the mayor and councilman have a conflict of interest during the first hearing of the electoral board to decide whether the referendum question seeking to change the council structure to eight district should remain on the Nov. 4 ballot.