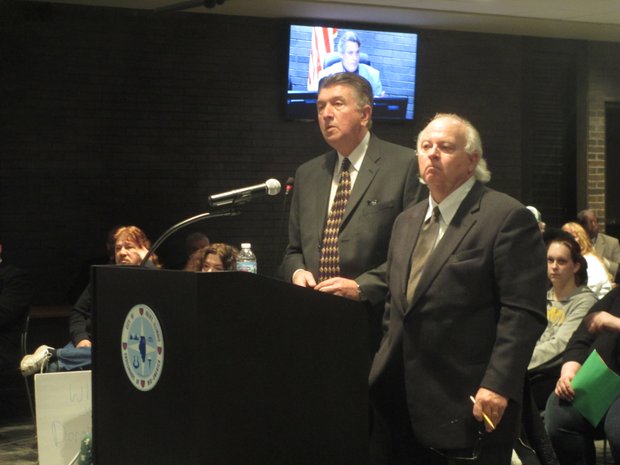 Randy Green (left), general manager of the Rialto Square Theatre, and Jim Smith, chairman of the Rialto's governing board, the Will County Metropolitan Exposition And Auditorium Authority, spoke to the Joliet City Council in mid-December about the new marquee proposed for the downtown Joliet theater.
Stories this photo appears in:

The City of Joliet won't make an early payment to the Rialto Square Theater to pay back taxes owed to the Federal Government until it has confirmation that general manager Randy Green has been terminated.

The Joliet City Council has called a special meeting for Wednesday night to discuss the city's subsidy to the downtown theater.

The controversial marquee is already being built, but the Rialto board will listen to residents' comments and discuss the sign at a 4 p.m. Wednesday meeting.