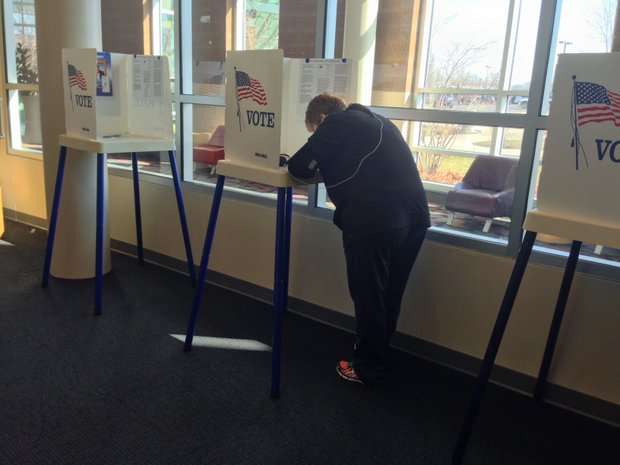 A Joliet resident casts an early ballot Wednesday at the Joliet Park District building at 3000 W. Jefferson St. Early voting continues through Monday.
Stories this photo appears in:

In the last mayoral election four years ago, just 15,156 votes -- 19 percent of registered voters -- were cast in Joliet, which is far too few given the importance of the issues the mayor and council will be deciding in the next four years, columnist Wayne Horne says.

The issues looming before all council/village boards are going to demand tough decisions that will affect pocketbooks and quality of life.