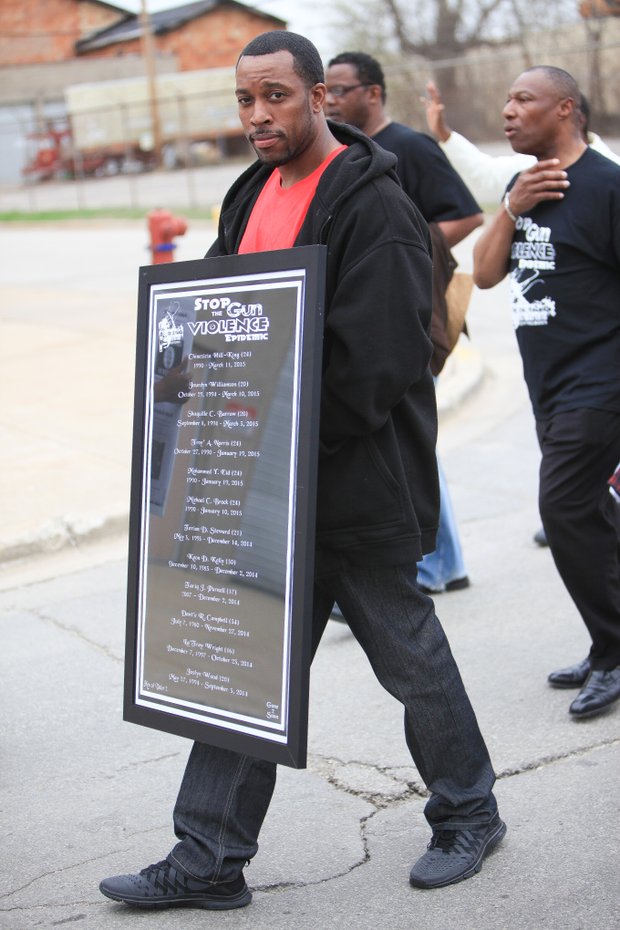 A participant in the Men of Valor 2's Stop the Gun Violence Epidemic prayer walk holds a sign listing the names of Joliet residents who have been killed by guns in the city.
Stories this photo appears in:
Just a few hours before the Men of Valor prayer walk to end Joliet gun violence Sunday, two women were shot as they left bars on Collins Street. A few hours after it ended, a Joliet man was shot in the head in a gang battle waged in a beer garden at Meeker and Henderson streets.