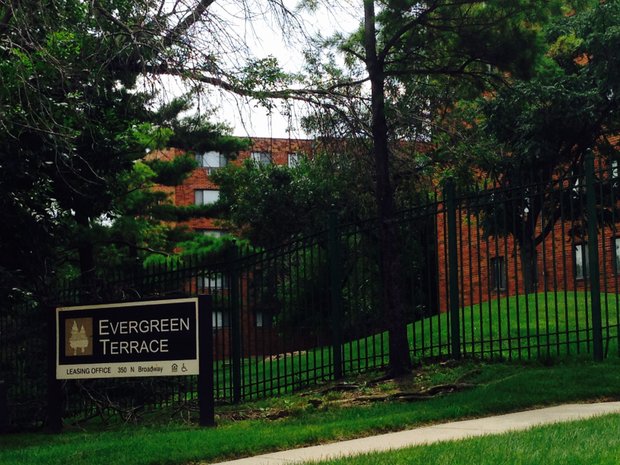 The Evergreen Terrace apartment complex is located on Joliet's near West Side, along the banks of the Des Plaines River.
Stories this photo appears in:

The Housing Authority of Joliet presented a detailed plan to the Joliet City Council Tuesday that calls for far less of a financial commitment than would be required by Holsten Properties.

The Joliet City Council has until Sept. 1 to pay $15 million for the apartment complex it won the right to condemn, but council members are torn on what to do with the buildings once they own them.