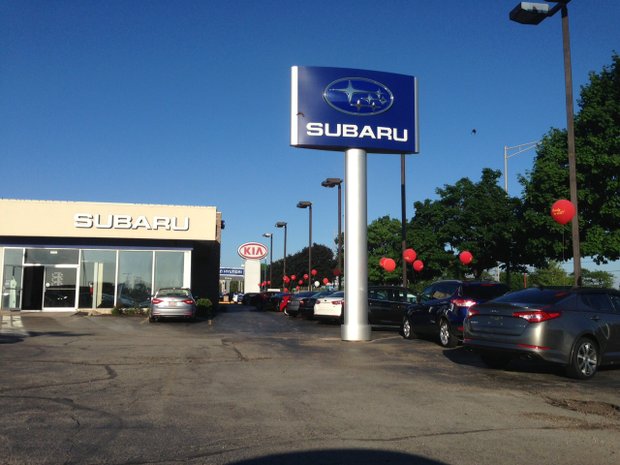 Bill Jacobs Subaru, now renamed Hawk Subaru, is being separated from the Kia dealership at 2525 W. Jefferson St. in Joliet and will be moved to a new location at 2200 W. Jefferson St.
Stories this photo appears in:

In what the mayor described as a multi-governmental effort to keep a business in town, Hawk Motors finalized a land deal last week that will keep the car dealership in the City of Joliet.

Hawk Subaru, formerly part of the Bill Jacobs franchise chain, will move to a new site at 2200 W. Jefferson St. if the Joliet City Council approves a special use permit Tuesday night.