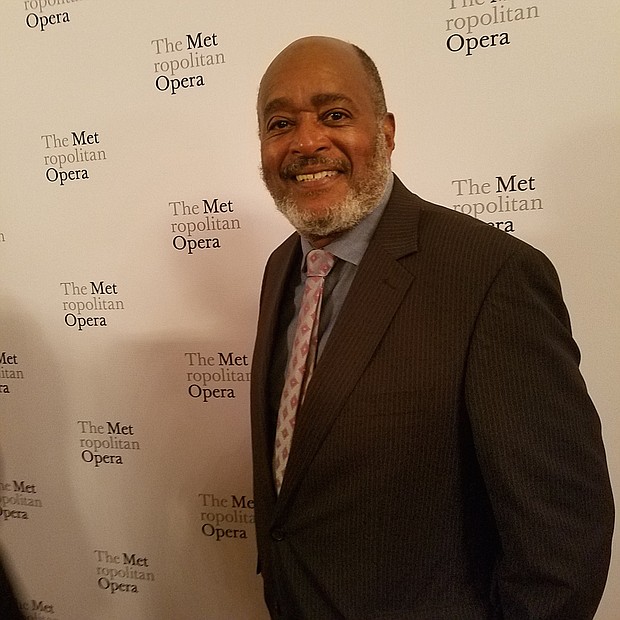 Stories this photo appears in:

ANGEL BLUE STARS AS MUSETTA AFTER MAKING HER ROLE DEBUT AT THE MET IN THE 2017-18 SEASON IN T HE LEAD ROLE OF MIMI
Reviewed at the Season Premiere Sept. 4 La Boheme is a timeless story of young love among struggling artists that rings just as true today as it did when it debuted at the Teatro Regio in Turin, Italy in 1896. Puccini's classic has even been transposed to modern times, with the Broadway musical Rent which made history in 1996 as the first musical to win both a Tony and a Pulitzer Prize for drama. Its not surprising that the house was sold out for every performance of the opera that I attended at the Met this season. Its my absolute favorite opera, so I saw it at every opportunity. Much credit for the success of this year's season's Revival Production can be laid at the feet of Nicole Car as Mimi and Vittorio Grigolo as Rodolfo. The radiant duet, sung in the First Act, is the scene that anchors the opera. In it, they declare their love for each other. Standing in the cold artist's garret where Rodolfo lives with his ragtag group of struggling artists, the poignance of their plaintive expressions is palpable. Even after hearing the same duet in countless pairings over the years, their performance still tugs at the heart.